Grand Theft Auto V review
Grand Theft Auto V is a critically acclaimed game that has won numerous awards, including a BAFTA and two Game of the Year Awards. Developed by Rockstar North, the title is an open-world action-adventure and multiplayer experience that offers players the chance to experience the world of Los Santos and Blaine County. The game has been released for various systems, including the PlayStation 3 and Xbox 360. With the release of Grand Theft Auto V for the PC, players now have the option to enjoy their favorite franchise on their gaming rigs with all the added benefits of higher resolutions and higher frame rates.
What Grand Theft Auto V's PC Version Offers
Grand Theft Auto V for PC includes a wide range of customization options, such as support for up to 4k resolutions, adjustable settings for textures, shaders, tessellation, anti-aliasing, and more. The game also supports mouse and keyboard control with extensive customization settings, as well as support for dual and triple monitors and 3D options. Last but not least, Grand Theft Auto V offers a population density slider to control the number of cars and pedestrians that appear in the game's world.
Grand Theft Auto Online Also Included
It also includes Grand Theft Auto Online with support for up to thirty players and two viewers. Players can play all existing gameplay updates and content created by Rockstar released since the game's launch, including Heists and Adversary modes. For those looking for an even more immersive experience, the game also offers a first-person mode, allowing players to explore the world of Los Santos and Blaine County from a completely different perspective.
Conclusion
Grand Theft Auto V is an amazing game that has been praised by fans and critics alike since its release. The game offers an exciting storyline, a huge open-world environment, and a plethora of customization options that allow players to tailor their experience to their own playstyles. The PC version of Grand Theft Auto V also includes Grand Theft Auto Online, giving players a chance to join up with up to 30 other players and explore the game's world together. Despite the occasional technical issue and the lack of text tutorials, Grand Theft Auto V is one of the best action-adventure games available on the market.
Pros:
High-quality visuals and sound effects
Huge map with many different areas and cities
Great selection of vehicles
Tons of customization options
Deep and immersive storyline
Extended game content with Grand Theft Auto Online
Ability to play in first-person mode.
Cons:
Lack of text tutorials
Frustrating missions
Occasional technical issues.
How much storage do you need?
Average app size in this category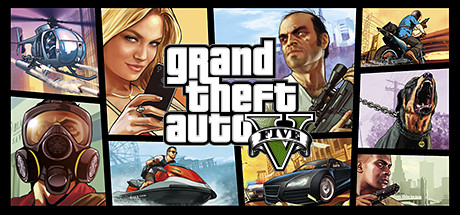 Grand Theft Auto V