Poppy Playtime, a first-person horror puzzle game developed by MOB Games, has been making waves in the gaming community since its release in October 2021. The game, set in an abandoned toy factory, presents players with a series of challenges and puzzles to solve, all while being pursued by a terrifying creature called Huggy Wuggy. The unique combination of horror and adventure elements, along with its striking visuals, has drawn players from all around the world to experience the game's eerie charm.
The game's premise revolves around a toy factory called Playtime Co., which abruptly shut down years ago under mysterious circumstances. Players assume the role of an ex-employee who returns to the factory to investigate its dark secrets. As they explore the factory and solve puzzles, players must also confront the terrifying Huggy Wuggy, a once-popular toy that has turned into a monstrous creature.
Poppy Playtime's Engaging Gameplay and Room for Improvement
Poppy Playtime boasts a variety of gameplay mechanics that keep players engaged and on their toes. The game's puzzles require players to use critical thinking and problem-solving skills, while the hide-and-seek element with Huggy Wuggy adds tension and excitement. The game's haunting atmosphere, combined with its unique art style, creates an immersive experience that leaves players wanting more.
However, Poppy Playtime is not without its flaws. Some users have reported occasional glitches and bugs that may disrupt gameplay, such as puzzles not registering as completed or Huggy Wuggy getting stuck in certain areas. Additionally, the game is relatively short, with most players able to complete it in under two hours. This leaves some users feeling unsatisfied, especially given the game's intriguing story and setting.
Another area where Poppy Playtime could improve is its difficulty level. While the puzzles are engaging, some players find them too easy to solve, which may detract from the overall experience. For a more challenging and rewarding experience, the developers could consider increasing the complexity of the puzzles or adding additional difficulty settings.
Poppy Playtime Leaves an Impression Despite Its Flaws
Despite its shortcomings, Poppy Playtime has captured the hearts of horror game enthusiasts and casual gamers alike. The game's unique blend of horror and puzzle-solving, coupled with its intriguing narrative, has generated a dedicated fanbase eager for more content.
User impressions of Poppy Playtime are generally positive, with many praising the game's atmosphere, art style, and engaging gameplay. While some users have expressed disappointment with the game's short length and occasional technical issues, the overall consensus is that Poppy Playtime offers a thrilling and immersive experience that leaves a lasting impression.
With the game's success and growing fanbase, it's likely that MOB Games will continue to develop and expand on the Poppy Playtime universe, potentially addressing the issues mentioned by players. For now, gamers can enjoy the eerie charm and heart-pounding excitement that Poppy Playtime has to offer as they uncover the dark secrets hidden within the abandoned toy factory.
Pros:
Unique blend of horror and puzzle-solving elements
Intriguing narrative
Striking visuals and atmosphere
Accessible gameplay
Cons:
Short game length
Occasional glitches and bugs
Limited difficulty settings
How much storage do you need?
Average app size in this category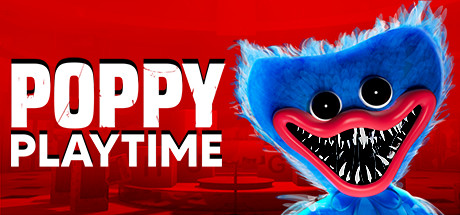 Poppy Playtime