Five-star tower defense with unrivaled depth and replayability. Now with rewarded leaderboards for even more fun and challenge!
The Bloons are back and this time they mean business! Build awesome towers, choose your favorite upgrades, hire cool new Special Agents, and pop every last invading Bloon!
Featuring 2 brand new Towers, cool Special Agents, glorious retina graphics, original Tracks and Special Missions, a whole new tier of Specialty Building upgrades, and the powerful Monkey Lab to further upgrade your towers, Bloons TD 5 delivers hours and hours of fun, challenging play to fans and new players alike.
Hours and Hours of Awesome Gameplay:
* 21 powerful towers with Activated Abilities and 2 upgrade paths
* 10 Special Agents
* 50+ Tracks
* 10 Special Missions
* 250+ Random Missions
* New Bloon enemies - tougher Camos, Regrower Bloons, and the fearsome ZOMG
* 50+ Game Center Achievements and Challenges
* iCloud Support
* 3 different game modes
* Freeplay mode after mastering a track
* 4 difficulty settings and family-friendly theme so anyone can play
And that's just the beginning - regular planned updates will keep Bloons TD 5 fresh, fun, and challenging for many months to come. Now it's time to pop some Bloons!
Remember to save to iCloud after each victory or purchase to save your progress.
iPad and iPad mini version also available - check out Bloons TD 5 HD for full screen UI awesomeness!
https://ninjakiwi.com/terms
How much storage do you need?
Average app size in this category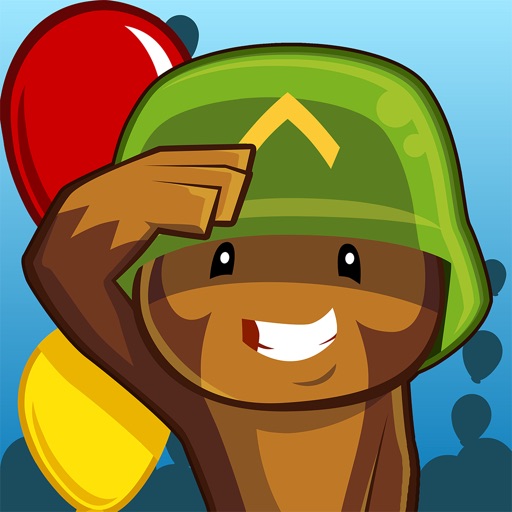 Bloons TD 5